A5 White Card Blanks 300gsm & C5 Hunters Green 120gsm (Pack of 25)
(Including VAT)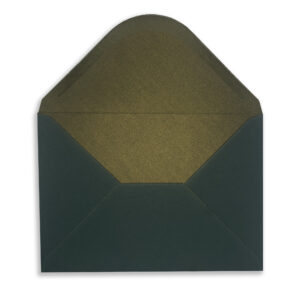 From £0.03
£0.06
(Including VAT)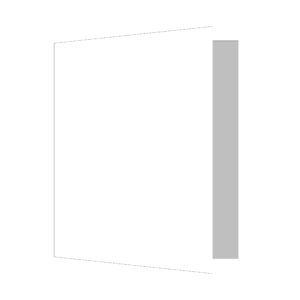 From £0.144 (Including VAT)
In stock
Description
Product Variations and Recycling
Description
Embrace the epitome of sophistication and quality with this specially curated bundle, combining the A5 Soporset Smooth White Single Fold Card Blanks and the exquisite C5 Hunters Green Greeting Card Envelopes. This pack offers 25 pieces of each, ensuring that your creative ventures are both luxurious and memorable.
A5 White Card Blanks 300gsm:
Crafted with meticulous precision, the A5 card blanks boast a rich 300gsm weight, infusing a touch of opulence into every piece. With dimensions of 148 x 210mm (5.82″ x 8.26″), they serve as the perfect canvas for all your creative needs, from invitations to promotional materials. Thanks to the Soporset Offset, your designs are guaranteed to shine with unparalleled vibrancy and clarity, especially with its optimised double-sided printing capabilities. These cards not only deliver stunning results but ensure an effortless printing experience, free from complications. Furthermore, they resonate with eco-conscious choices, being FSC® certified, EU Ecolabelled, and produced without chlorine. Their production at a certified mill echoes the brand's commitment to quality, environmental conservation, and safety.
C5 Hunters Green 120gsm Envelopes:
Complement your cards with the C5 Hunters Green Greeting Card Envelopes, reflecting the art of craftsmanship and elegance. These envelopes, crafted from premium 120gsm paper, set the tone with their mesmerising hunter green exterior. The interior, on the other hand, gleams with a gold iridescent sheen, promising a delightful surprise for every recipient. Tailored specifically for A5 cards, they ensure your messages are encapsulated securely, reflecting the thought and care in your correspondence. While they are versatile for any occasion, their festive appeal makes them particularly cherished for holiday greetings.
Bundle Highlights:
Unified Aesthetics: The white card blanks and hunter green envelopes create a harmonious aesthetic, perfect for all occasions.
Sustainability: Both the card blanks and envelopes champion eco-friendly choices, ensuring that your creativity does not come at the environment's expense.
Versatility: From creating standout Christmas cards to sending out invitations or announcements, this bundle is versatile to cater to all your creative needs.
Quality Assurance: With the promise of high-grade craftsmanship, renowned certifications, and premium materials, this bundle stands as a testament to unparalleled quality.
In essence, this bundle promises to elevate your correspondence and creative endeavours, making each message you send out a work of art in itself.
Product Colour Variations
Please note; our commitment to sustainability may result in slight variations in colour shades with our products. Due to their nature, colours can vary slightly from batch to batch. The colours you see on screen can depend on your screen colour set up, and also certain computers that have light detection. We strongly suggest to request a sample from us, which is completely free. However, we offer a full 30 day money back guarantee on all of our standard stock products if you are not completely happy. You can find out more here.
Envelope Flap Variations
We take pride in using eco-friendly processes in the manufacture of our envelopes. Please be aware that some envelopes might have slight variations in flap design from the product photos. This is due to our continuous effort to reduce waste and use available resources responsibly. This doesn't compromise their functionality or quality.

Peel & Seal Designs
Some of the designs on our peel & seal envelopes can vary. This relates to the branding printed on the inside of the envelope (if any) and also the branding on the peel & seal strip. This doesn't compromise their functionality or quality.